Fable Story from the Sea: Oyster and the Treasure
Sometimes, the treasure is not expected result that you get but your story itself. It is a fable story of it.
Short Fable Story: Oyster and the Treasure
In the deep part of the blue South Sea, an oyster was walking, leaving the oyster reef. Sometimes, he looked behind to see the track print on the sand he left. It was his journey to search treasure. He looked for something, which he had seen in his dream, and he had listened from others. We wonder if it really existed but it became tip of the tongue as if it had been real. Curiosity and his dream motivated him to search something precious.
With burning desire, he followed the direction of the wave of the sea. He extended his foot-like muscle out to the front of his shell, grabbed the floor of the sea, and put himself along to find the place where the treasure might stand. Grains of sands sometimes came into his shell and left pain but his desire was too strong for him to give up. He tried hard to remove any strange substance, which annoyed him, from his shell and keep walking. He ignored the mockery by others, which could bring him in despair.
Again, small grains of sands came into his shells and he got irritated but he did not give up. The stronger his mind was; the stronger his body would be. His body responded the foreign grins by covering them up to protect himself. His mantle covered the irritants. He cast the despair away and followed his brave heart.
Once in the morning, wave brought him to the coast and the sands of shore trapped him. He almost lost his hope because it was very hard for sea creature like him to move and live on the land.
An old man and young man stood, enjoying the beauty of the sea. A young man took Oyster and brought him near to young man's ear.
"Put an oyster to your ear and you can hear the ocean," said an old man.
"I do not hear anything."
"Listen with your heart!"
"Still, I can't."
"Give it to me!" said old man.
Then, the old man threw the oyster away into the sea.
As the young man had ever seen the old man throwing oysters to the sea, curiosity came to his mind.
"Why?"
"I just try to help oysters back to their life in the sea." Old man smiled.
"You cannot help all of them," said young man.
"I just do my small part. I just love to do it. At least, I try to save one," said old man.
Oyster was back in the sea and continued his journey. His journey gave him many experiences and opportunity to interact with crabs, octopus, seahorse, jellyfish, turtles, squids, dolphins, rocks, seaweeds, and anything beauty of the sea could contain. Many times, he also dealt with floating grains of the sand, which caught up with him.

After he took long journey, he found colorful coral reefs. He jumped in cheer as he saw small box near the reef. It was the box, which might contain treasure. He had met the box in his dream. The box raised his hope.

"My dream is going to come true," said Oyster.

Oyster hurried up toward the box but a squid with high speed got the box with his tentacle. Squid opened the box and a brass coin appeared. It was the treasure, which Oyster was needy.

"It's mine. You loose. I get the precious one," said squid, bringing the coin and leaving the coral reefs.

Despair and disappointment almost conquered Oyster's mind.

"Everything that I have done is useless. It's over now after what have happened to me and long journey which have wasted my time," said Oyster in a said voice.

Oyster just felt void. He felt something went away from his life. He recalled long track he had walked on. He remembered many creatures he had met in his journey. He recalled his hope, which went away from his life. He remembered how hard he tried to deal with grains of sands, which slipped into his shell and irritated him.

"It's just pain and I gain nothing," said Oyster.

"Don't be sad, Oyster! Be grateful!" said Turtle who stood near him.

Turtle smiled at him and then he said, "Sometimes, the treasure is not what you hunt and get in your quest but your story itself in your life."

"You just try to comfort me, don't you? Thank you! It doesn't work," said Oyster.

"Look around you! You can see beauty and plenty. Look inside! You also have precious thing!" said Turtle.

Oyster looked inside his shell and he found something glowing. It was something, which had price. It was something, which many people looked for. A precious pearl was inside his shell. A precious pearl was with him.

Yes, when grain of sand and other irritants had been trapped between his mantle and shells. His mantle had coated the irritants and even if he had been in pain, eventually, the coating process had made a pearl.

"It's not useless journey," Oyster said to himself.

Even if he failed to get what he was obsessed, He was aware that he had something precious. Not only was the pearl, his journey also precious.

The End

This story is written by YW Purnomosidhi alias Mas Wahyu Didik, a blogger who loves traveling, fable stories, and swimming.

FIND BEST PLACE TO VISIT Code: TIQETSIA5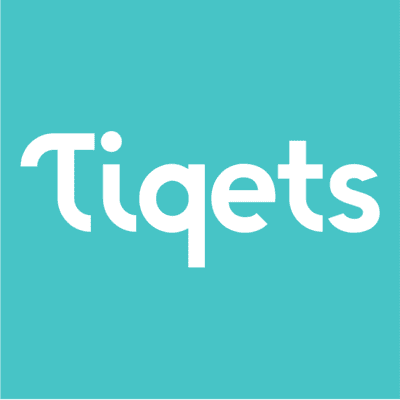 0 thoughts on "Fable Story from the Sea: Oyster and the Treasure"