Puss in Boots: the Original Story and Moral Message Review

What is the moral of Puss in Boots? What is the original story of Puss in Boots? Is the story of tricky cat suitable for children?
This review will not discuss whether Puss in Boots is a fairy tale, fable, or fantasy. It has the elements of those three kinds of the story.
Today, there are so many versions of Puss in Boots, both online, in literature or movie.
First of all, we will discuss the oldest ones. One of the most famous versions of the story is Puss in Boots, Master Cat, written by Perrault.  However, Perrault's Puss in Boots is not the original story version because there are older versions  than his story. Perhaps, before the story is recorded in writing versions, Puss in Boots story had been told in oral traditions.
Let's discuss the most famous version of Puss in Boots, written by Perrault in 1697. Some parents criticize that this version of Puss in Boots has no suitable moral teaching for children. Some of them asked to remove Puss in Boots from the list of stories for children. They have reasonable reasons because the main characters of the short story  are cunning and tricky. Puss in the story  lies, cheats, and threatens other people. He does it for richness.
Yup, Perault's version is not really good for children. (Read Puss in Boots or Le Chat Botte by Perault)
However, maybe, Puss in Boots is not for children. It is for adult readers. From the point of view of the adult reader, the story contains realistic messages in real business and political word. Maybe, Perault's Puss in Boots is a business fable short story, instead of a fable or fairytale for children.
Let's see!
People tend to push the others or their subordinates when their superior of higher position persons push them.
Puss felt that his master would eat him if he was hungry. Puss was aware of the threat and he used his tricky brain to plan big lie and he also threatened other people to say that the meadow and corns belonged to his master. Puss sacrifice rabbit, partridges, and ogre  for the success of his plan.
In politics and business, people tend to give something to win those who have high position or potential which can give the benefit to them.
Puss gave rabbit and partridges to the king as presents to impress the king.  It's like a campaign to introduce his master, Marquis of Carabas.
The first impression is very important in building relations. Good looks play role in building good image. Fashion is important to enter higher class.
The daughter of the king was impressed by the good looking Marquis of  Carabass in elegant costume. Fashion  can set the different classes apart.
When you receive heritage, you are lucky but knowledge, virtue, and smart action are better than receiving richness given by others.
The third son of the miller only had a cat but the cat became his friend. The cat was smart and did a smart action to help him.
In 1553, "Piacevole notti" is also the same story. The cat helped his poor master to impress the king. The cat called his master Constantino. The cat created the image of wealth and elegant master. This story may have the same messages with Perreult's version.
In 1634, Pentamerone, written by Basile, which tells a poor boy and a cat. The cat helped to build wealth and elegant image of his master. The cat called his master Lord Gagliuso. When the King sent his servants to investigate mysterious Lord Gagliuso, Puss came across a herd of sheep or a troop of horses, he told them that the enemies will come to the land and they will be safe if they said that they were under the property of Lord Gagliuso. The servants of the king saw  how rich the lord was and Lord married the Princess. Lord Gagliuso reached his dream. He promised to Puss that he would have its body preserved in a solid gold coffin when the cat died. Puss tested the master and pretended to be dead. Gagliuso broke the promise. He said to his wife to throw Puss' corpse out of the window. Puss jumped and scolded Gagliuso for his ingratitude and left him. The cat who cheated was finally cheated by his master.
Modern Puss in Boots has many versions which appear in books, online literature, and the movie with additional moral messages. For examples, Puss in Boots, dubbed by Antonio Banderas, is a computer-animated action comedy film, in 2011, presented by DreamWorks Animation. It has the message about friendship. The other movies which are based on the Puss in Boots story, among others: The True Story of Puss 'n Boots, and Puss in Boots: The Three Diablos. You can read other versions of Puss in Boots, such as free online puss in boots story titled Smart Cat in Boots and Friends (Gothic Version).
Traveling Ticket Promo Code: TIQETSIA5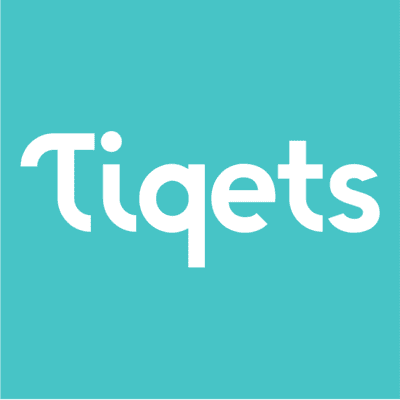 One thought on "Puss in Boots: the Original Story and Moral Message Review"